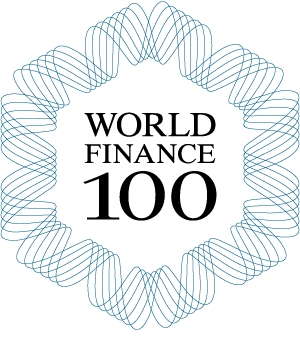 The World Finance 100 celebrates those who have reached the pinnacle of achievement across a wide variety of fields of expertise, as well as those organisations and individuals that lead the way in driving their industries forward. Each year World Finance compiles the list of 100 individuals and companies – not according to capitalisation figures or growth (like the FTSE 350 or Deloitte Fast 500 respectively), but purely on excellence in their field.

The list presents the new business elite, made up of those whose vision and enterprise shapes the conceptual landscape of finance, business and technology.

The WF100 research fellowship appraises the invaluable nominations, suggestions and contributions of the World Finance readership (submissions made through the magazine's homepage), and explores and analyses new trends to unearth the best and the brightest pioneers in business today.